Drain Cleaning and Rooter Service
Drain cleaning is the most highly requested plumbing repair service. It's quite easy for hair, soap, and calcification to build up in the drains. No one wants to have clogged pipes in their home or business. Our plumbers will not disappoint and will get your home or business quickly to assist with your plumbing needs.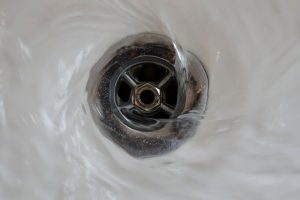 Our plumbing professionals are standing by 24/7 to provide assistance with clogged drains, emergency drain services, hydro jetting and cleaning. Our trained service pros help with every type of clogged drain including sewer drains, floor drains, bathtub drains, shower drains, laundry drains, sink drains, and more 24 hours a day, 7 days a week. We handle both residential and commercial jobs of any size. Customer satisfaction is always are main priority.  We'll treat your home or business as if it were our own.
Call us today at (877)-959-3534 for Drain Cleaning and Rooter Services in your area
Our drain cleaning services include:
Kitchen Drains

Bathroom Drains

Sewer Drains

Shower Drains

Bathtub Drains

Bathroom Sink Drains

Kitchen Sink Drains

Laundry Sink Drains

Roof Drains

Residential Drains

Commercial Drains

Outdoor Drains

Floor Drains

Laundry Drains
Kitchen Drain Cleaning
Over time, kitchen drains sometimes accumulate grease, soap, food residue, and also hair. The build up can lead to slow moving drains or cause them to become completely blocked. Our experienced plumbers will get your drain unclogged and flowing properly before you know it.
Bathroom Drain Cleaning
Bathroom sinks often get sluggish over time as a result of a build up of hair, toothpaste, soap and other products. What often starts out as a slow moving drain can quickly mushroom into a full blown blockage. Shower and bathtub drains often also become stopped up without warning. Hair and soap scum accumulation are the most commonly occurring issues that keep your shower or bathtub from draining. Our knowledgeable plumbers will have your bathroom drains flowing just like new again very quickly.
Laundry Drain Cleaning
Laundry drains have a tendency to become backed up more than other areas of the house because lint from clothing gets trapped and builds up in the pipes. This leads to clogged drains which need cleaning. Sometimes clogs develop deep inside the drain. Regular drain maintenance can help prevent your laundry drains from forming blockages and becoming flooded.
Call us today at (877)-959-3534 for Drain Cleaning and Rooter Services in your area
Popular cities for Drain Cleaning:
Garland, TX
Modesto, CA
Yonkers, NY
Grand Rapids, MI
Little Rock, AR
Huntsville, AL
Augusta, GA
Overland Park, KS