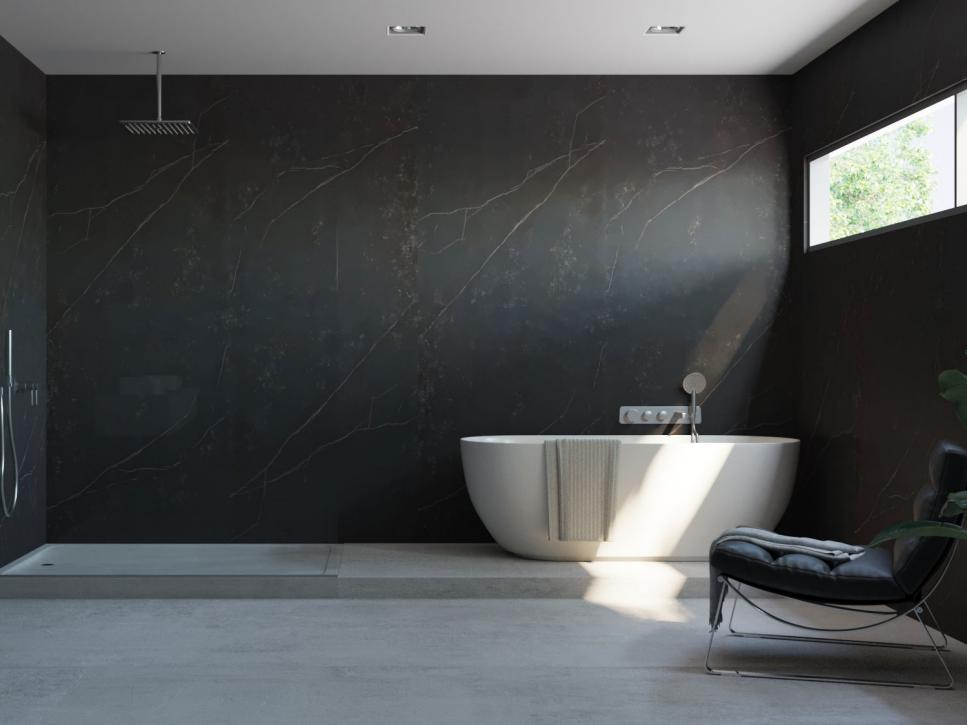 It's a new year, and for some people, that means it's time for a new look (for their bathroom and kitchen, that is). If you're in the market for a bathroom or kitchen remodel in Sacramento, California, you may be interested in some of the hottest trends. Of course, some of these looks are also timeless, so they'll look just as good in your home 50 years from now as they will tomorrow. So, let's get to the looks!
Farmhouse Sinks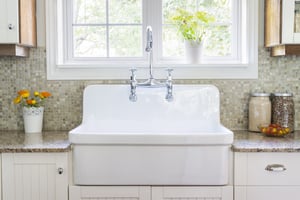 This is a timeless look that has made the transition from farmhouse to city-living. Beautiful and spacious, a farmhouse sink will quickly become the centerpiece of your kitchen. Of course, if you decide to invest in a farmhouse sink, understand that the porcelain requires a lot of cleaning upkeep and fragile dishes are more likely to break against it versus stainless steel.
Apron Sinks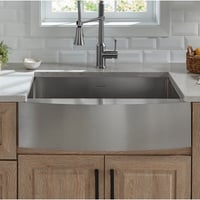 If you're worried about the upkeep of a farmhouse sink, you may want to consider a stainless steel apron sink, which is very popular among urban and suburban dwellers. An apron sink is similar to a regular sink but with the front exposed (or draping over the counter, like an apron) for an eye-catching appearance.
Sink Workstations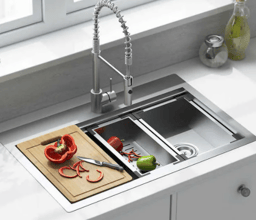 Add functionality and space to your kitchen with a sink workstation. These modern marvels are sleek and stylish, but extremely useful. Typically at least 32 inches long, sink workstations allow homeowners to wash produce, chop food, prepare and dry dishes, and more with racks and cutting board inserts. Plus, any mess goes right into the sink, not the countertop.
Seamless Surfaces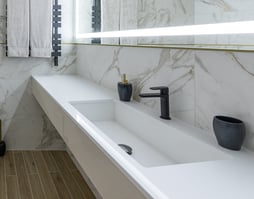 These days, cleanliness is a must for most homeowners. So, many are turning to seamless kitchen and bathroom surfaces. Rather than tile, which can trap dirt and germs, seamless surfaces easily wipe clean and give homes a sleek European-inspired look.
No Grout Lines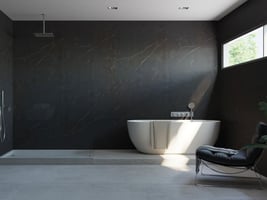 Along with seamless surfaces, many homeowners are installing grout-free shower walls in their bathrooms. This makes cleaning easier and adds sophistication to the bathroom. Think you'll miss the look of grout lines? Many shower wall materials mimic the look of grout lines, but don't actually use grout.
Curved Lines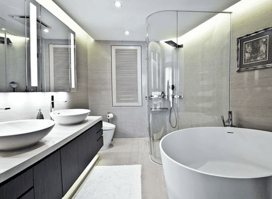 The angular look is still popular for bathrooms and kitchens, however, some homeowners are opting for more curves. You'll see this reflected in sinks, tubs, shower doors, fixtures, and more. It adds a softness to the room that many find appealing.
Luxury Showers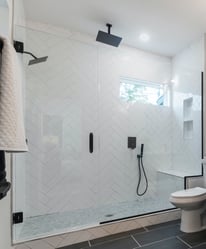 Why not make each shower feel like a spa day? The trend toward luxury showers is in full bloom. Many homeowners are ditching their tubs for walk-in showers with glass paneling, rain showerheads (sometimes in twos and threes), and granite seats. These luxury showers are a great, indulgent way to begin or end the day! Many also include detachable showerheads, perfect for washing hard-to-reach areas or even washing the dog!
Unique Fixtures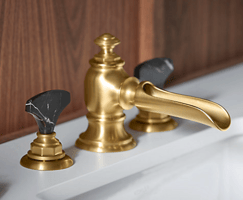 Basic fixtures are out, unique fixtures are in. Check out this 1800s-inspired hardware valve look. Each piece of this art-deco design is shaped, sanded, and polished by hand, to take it well beyond function to an art statement. Of course, there are many other unique and inspired fixture designs available.
Bidets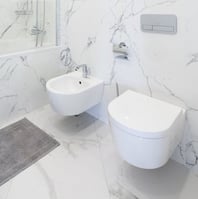 The pandemic suddenly got Americans to catch up with the rest of the world and welcome bidets into their homes. Bidets are hygienic, environmentally friendly, and easy on the wallet (no more, or at least less, toilet paper). While adoption remains relatively low (a Bespoke Surgical survey found that about just over 12% of Americans currently have access to a bidet), expect to see more bidets in the future. Bathroom too small for a standalone bidet? There are also toilet attachments and handheld bidets available.
Smart Appliances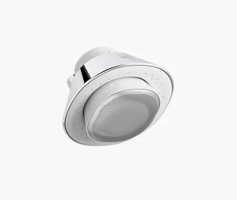 Smart appliances, especially those that can be controlled via an app, are going to be more popular than ever in 2022. Today, there are smart, touch-free toilets and faucets, interactive LED mirrors, and smart showers. The high-tech showerhead pictured here even has a built-in wireless speaker so you can listen to your favorite jams while you sing in the shower.
Express Sewer & Drain is Here For You!
Whether you're planning a bathroom or kitchen remodel or are satisfied with your current setup, plumbing emergencies happen – and maintenance is a must to keep everything "flowing." When you need plumbing help or solutions in the Sacramento area, Express Sewer & Drain is here for your residential or commercial plumbing emergencies or for routine plumbing maintenance.
This post first appeared on https://www.expresssewer.com