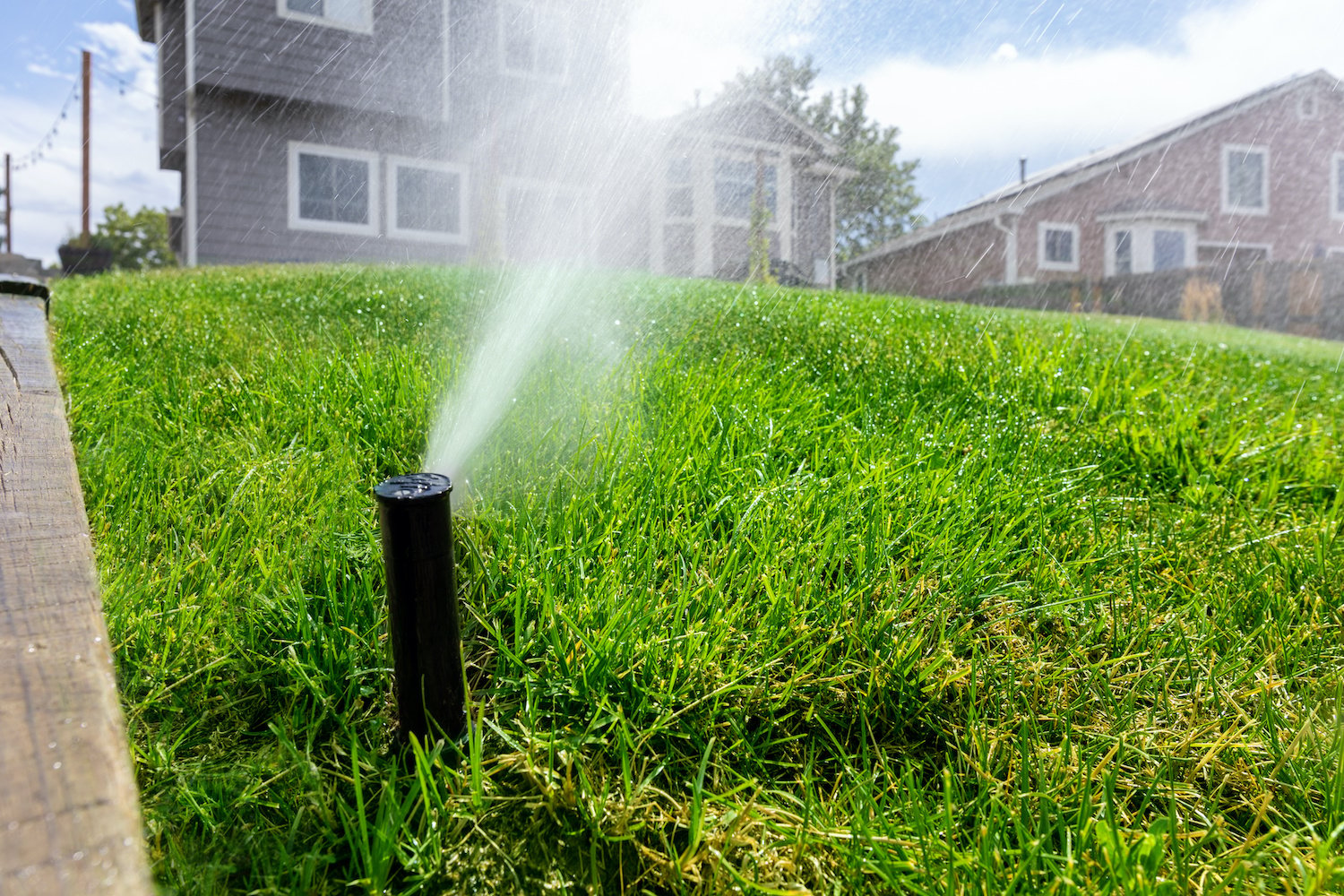 With the right irrigation plumbing system in place, your lawn should be getting uniform watering on a regular basis. A properly installed system is incredibly helpful when it comes to keeping your yard healthy.
The best part of an effective irrigation system is that you don't need to drag your hose around and water your grass by hand or constantly adjust your sprinkler attachments. However, as with any plumbing and irrigation system, your yard could be costing you a lot of money by inflating your water bill.
Plus, a faulty system can diminish the health of your lawn and hurt its appearance. This is why you need to be proactive in detecting and addressing common plumbing problems you can spot in your yard.
5 Irrigation Plumbing Issues in Your Yard You Need to Address
A major cause for concern when it comes to irrigation problems, aside from your high water bill and poor lawn health, is the impact it can have on the structure of your home itself. Residential plumbing requires consistent monitoring and maintenance to prevent serious damages to your home.
For example, let's say you sprung an irrigation leak near the foundation of your home. This leak, when left unchecked, can cause serious structural damage to your property.
To address a rising water bill and prevent long-term damage to your home, look out for these five irrigation plumbing issues:
1. A Leaking Hose
Your hose is obviously an essential tool you need to keep your lawn hydrated, as well as manage all kinds of yard maintenance, like clearing debris, cleaning out gutters, and more. Unfortunately, as wear and tear builds up over time, your hose is at risk of ripping and tearing.
This can cause leaks that can disrupt your outdoor chores while also causing significant water waste. Over time, even small punctures that cause minor leaks can really compound and increase your water bill dramatically.
Fortunately, fixing a leaking hose is pretty easy. Depending on the severity of the damage, you can embrace the following DIY solutions:
Fix small pinholes, which can be caused by sharp objects puncturing the hose, by turning off the water, then applying electrical tape to the hole. Overlap the tape several times around the hose to ensure it is properly sealed for the long term.

When larger tears occur (e.g., your hose is snagged by a bush or the hot summer days cause cracking), you can simply turn off the water, cut the torn section out with garden shears, then attach the cut ends to a hose mender. The mender has two collars that attach to each cut end. Once you tighten the mender, turn off the water to ensure any leak is sealed.

Couplings tend to leak, so when you notice one that is bent or damaged, you can simply replace it with a new hose coupling. Use a hose cutter to remove whichever coupling needs to be replaced, then insert the exposed end of the hose into the new coupling and twist the collar until it's tight. Turn the water on to test it for any leaks.
Stay proactive with your hoses. There are plenty of ways to extend the life of your hose, like storing it in your garage to avoid exposure to extreme weather or using a hose cart to keep your hose lightly coiled and easy to transport.
2. The Pool Heater
Heating your pool is a must in the colder months of the year. Whether you use natural gas or propane, you can expect your home energy costs to increase for obvious reasons.
Simply put, the more your pool temperature drops, the more energy it takes to raise the temperature to your desired level. This will cost you even more money on energy if you don't have a pool cover to keep the heat trapped.
To prevent skyrocketing utility bills, make sure you cover your pool at night or whenever it's not in use to trap warmth. This way, your pool heater isn't using a lot of energy to constantly increase the temperature of your pool. You can also adjust your desired temperature to a lower setting to reduce the amount of heat your heater needs to produce.
3. Irrigation Leaks
Water hose leaks are easy enough to find by simply inspecting your hose, but when you have a leak somewhere within your irrigation plumbing system, it might take you a little longer to find and address the issue.
The first step in identifying if you have an irrigation leak is to look at your water meter, specifically the low flow indicator to see if it's moving when it's not using water. If it is, you definitely have an irrigation leak.
Next, turn off your main sprinkler valve, then look at your low flow indicator on your meter again. If it keeps moving, your leak is likely inside your home. And if the indicator stopped moving, the leak is coming from your main sprinkler system pipe.
To do a visual inspection, turn the sprinkler system valve on again, then wait a few minutes for the main pipe to refill with water. Turn on one zone using your controller, then go to that zone. You will either hear water running or see it bubbling from the ground and pooling water.
Inspect the sprinkler head too so you can find out if you need to replace or repair the sprinkler head. This is a simple process that most homeowners can complete on their own. Repeat this inspection process until you find which zone is being impacted by your irrigation leak.
Once you find the leak and confirm that it's not just a misaligned sprinkler head, turn off the valve and contact a professional plumber who can help. They can ensure you fix your leak correctly. If you try to do this yourself, you run the risk of not addressing the root cause of the leak.
4. Lateral Line Leaks
Another common problem that is driving up your utility bill could be your sewer line. Within your sewage system on your property, the lateral line is the pipe that carries the waste from your house to the public sewer main line, which is typically located in the street in your neighborhood.
When a sewage line leak goes undetected, this can lead to significant damage to your property. Over the course of time, that leak can cause sinkholes around your home, on sidewalks, or even in the road.
There are plenty of ways to detect a lateral line leak. First of all, you can simply find the smell of waste. A broken lateral line means sewage is being distributed underground somewhere. That odor will be detectable if the leak is significant.
You can also find pools of sewer water on your property, which will present a bad odor. If you're experiencing drain clogs on a consistent basis, that also indicates a broken sewer pipe.
In order to determine the exact location of where you need sewer line repair, you should hire a plumbing company that provides residential plumbing leak detection. They can use a camera to navigate the sewer line to locate the leak, then fix the leak accordingly.
5. Overwatering
Finally, one of the most common problems is overwatering your property, which can be attributed to your sprinkler system. Overwatering can lead to weeds, insects, and diseases that will hurt the health of your lawn.
The most common signs of overwatering your lawn include:
You see water running off your lawn down the street.
You see too much thatch, which is a layer of partially decomposed plant material.
You notice more bugs hiding in your lawn.
You feel a sponginess on the surface of your yard.
Your lawn shows signs of discoloration, which is likely fungi.
You spot an excessive amount of weeds, like crabgrass.
Depending on your sprinkler system, you need to look at several aspects that may cause overwatering. For example, your runtimes may be too long, or you may not have the rain sensor turned on.
Start to adjust the amount of time you run your sprinkler system, then gauge it over the course of a few weeks. It's best to reduce the amount upfront, then adjust as you see fit.
More Ways to Save Money on Irrigation
The faster you identify the aforementioned irrigation issues, the more you can save. And you can be even more proactive and make updates to your current irrigation plumbing system.
Invest in Pipe Bursting
This is a newer plumbing technique that incorporates machines that split your existing pipes. It pulls a pipe bursting head through the existing pipe to split it, while pulling the new pipe inside.
Pipe bursting replaces your existing pipelines without actually removing the old ones. This process is way less destructive to your yard, and it can be used to even upsize your pipelines, which increases the amount of flow capacity in your irrigation system.
Invest in Trenchless Pipe Lining
You can adopt this trenchless approach to upgrade your current systems in a way that doesn't damage your yard. The trenchless pipe lining process is fast, so you don't have to worry about downtime.
Plus, the new pipe lining is smooth and comes with an extended lifespan. Depending on the plumbing company you hire, the resin that is applied as a new pipe liner can come with a guarantee of at least 50 years.
As you can see, some irrigation plumbing issues can be addressed quickly and on your own. But others are far more complicated and involved, which requires plumbing experts. You can also invest in updating your current irrigation systems using pipe bursting and trenchless pipe lining, saving you big on preventative maintenance over the long term.
This post first appeared on https://www.expresssewer.com