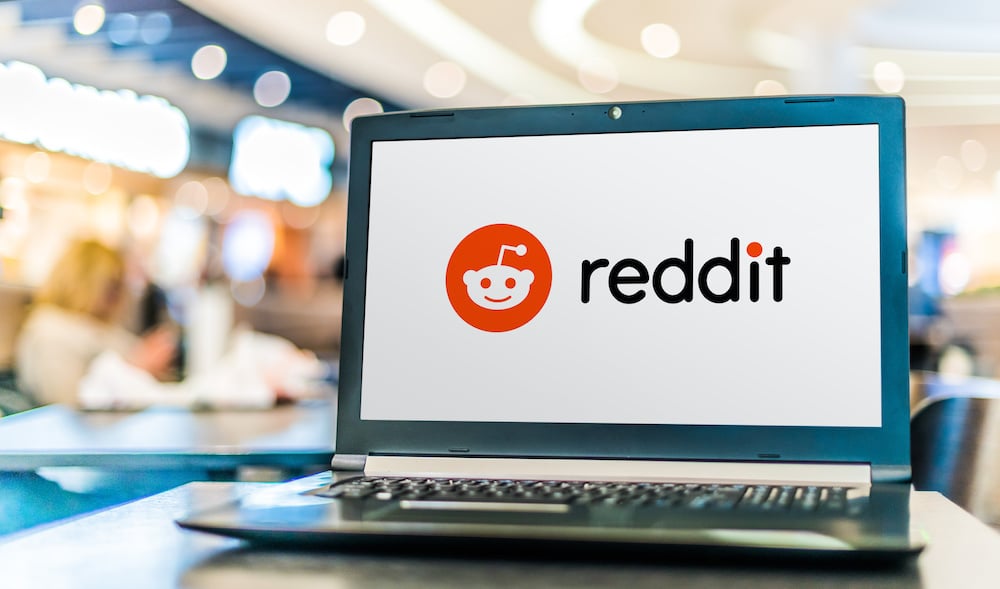 Traffic on Reddit is as busy as the South Sacramento Freeway during rush hour! In May 2022, the online forum measured approximately 1.7 billion visits, making it one of the most-visited websites, according to Statista.
So while social sharing websites like Facebook, Twitter, and Instagram gather all the attention, Reddit is becoming a stealth social powerhouse. But what is Reddit? How does it work? And why is Reddit great for DIYers and plumbers alike?
Call Us at (877) 959-3534 for Plumbing Service
What is Reddit?
Reddit is a social sharing website (a play on "read it"). The site is built around users, known as Redditors, submitting text, images, and videos, which others can vote on. Popular content rises to the top, while content that is downvoted loses prominence. Reddit is also divided into smaller communities called subreddits.
A subreddit is a board dedicated to a certain topic. Each thread begins with reddit.com/r, such as reddit.com/r/plumbing. From there, you can filter your search to specific topics within the subreddit, such as "DIY" or "Toilet Trouble", to see posts focused solely on those plumbing topics.
Reddit DIY Plumbing
Interested in Reddit plumbing? Here are a few subreddits you may want to check out!
In this subreddit, DIYers will find answers and solutions to all sorts of plumbing problems, typically with photos and video. And, as per Reddit, the best answers and solutions (those with the most upvotes) rise to the top so you don't have to look far to get answers.
A quick look at this subreddit shows answered queries about:
Plumbing advice for a leaky drain
Bidet attachment plumbing
Old house plumbing
Clogged bathroom plumbing
And much more!
On this subreddit, DIYers or just those that want to be in the know before calling a plumber can get advice and tips. And, because this is Reddit where photos and videos rule, you can easily – and visually – find answers to questions.
Plus, asking questions on Reddit gets responses, as studies show that posts titled with a question receive the most feedback. In fact, a Reddit comment title that asks a question will likely yield two times more comments than a title that's phrased as a statement.
Call Us at (877) 959-3534 for Plumbing Service
This is a thread for plumbers, by plumbers. Should anyone else stumble upon it, beware. There are stories of insect nightmares, and most currently, plumbing problems at a morgue (the term "people soup" comes up). Check it out at your own risk – and be sure to thank your plumbers for the work they do!
That said, this is also a great place for plumbers to learn from one another. Many threads have plumbers posing challenges, followed by fellow plumbers offering solutions. The give-and-take on Reddit is awesome.
Advertising Your Plumbing Business or Skills on Reddit
If you're in the plumbing business, you might think about throwing ads onto Reddit. That's "no bueno." Reddit may block you, or you'll be downvoted to a place where no one will see you anyhow. Your best bet is to answer people's plumbing questions and then do a soft plug for your business with a link. If you have a blog or video on the subject, you'll definitely want to link to that to grow your traffic.
While you can also grow awareness of your business and traffic to your website by replying to people's questions, you might also consider posting your own Q&As. "Life Hacks" are one of the most popular searches on Reddit, and these can easily be turned into plumbing-related posts.
For example, the most popular Reddit headline is "If You Have…" So, you may write something about what to do "If you have a clogged toilet," and so on.
Learn & Grow with Reddit Plumbing
People depend on Reddit to find new content, websites, and resources, similar to their interests. Reddit's upvotes allow users to filter through the content they don't want and browse through a curated feed. This is a great place for DIYers to get their hands dirty (before getting them dirtier) and a great place for plumbers to sell their service (when done correctly).
Call Us at (877) 959-3534 for Plumbing Service
This post first appeared on https://www.expresssewer.com