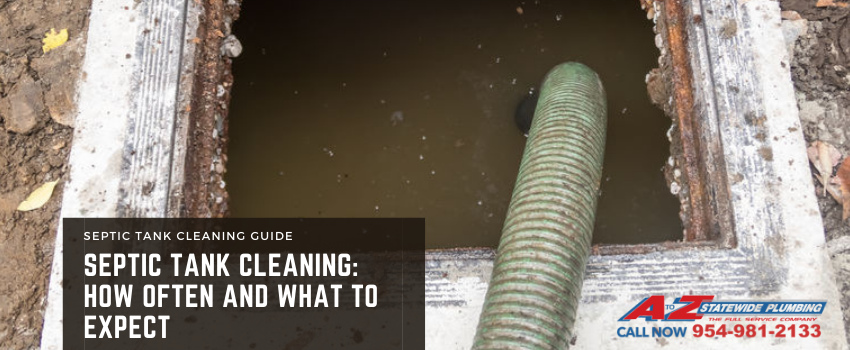 If you have a septic tank that keeps your home clean, then it is important for you to take care of it properly. Even though this might sound complicated, it does not have to be difficult or expensive. Learn more about the most important parts of septic tank maintenance below!
How Often Should I Inspect and Pump My Septic Tank?
On average, you should have the septic tank system in your home inspected by a trained professional every three years. In addition, septic tanks for residential use should be pumped anywhere from three to five years. If you have an alternative system with electrical float switches or mechanical components, then it should be inspected annually. The major factors that will influence the frequency of your septic tank inspections and pumps include:
The size of your home
The amount of wastewater generated by the household
The volume of solids that are present in the wastewater
The size of the septic tank
When in doubt, reach out to a trained professional with any questions or concerns.
What To Expect During a Septic Tank Inspection
If you have a service provider coming to your home, there are a few important parts to this visit. These include:
The inspection professional will look at your septic tank system closely for any leaks
He or she will also examine the layers of scum and sludge in your tank
It is important for you to keep records of the work that you have performed on your septic system, as your service prover will want to see them
You should write down the sludge and scum levels reported by the service provider for future use
If there are any repairs that need to be completed, your service provider should let you know at the time of the visit
Make sure that you are ready for your next visit! Get your septic tank inspected on a regular basis to improve its efficiency and longevity!
Contact A to Z Statewide Plumbing for Help with your Septic Tank Today!
If you have questions or concerns about your septic tank, then count on the professionals from A to Z Statewide Plumbing. Reach out to use today at 954-981-2133.
Trending Topics Right Now
This post first appeared on http://www.atozstatewideplumbing.com