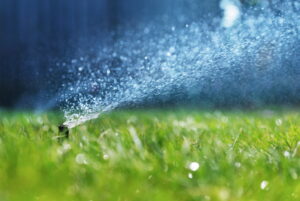 Summer is almost here. Although it's not officially summer on the calendar quite yet, the weather might have had you fooled. It's hot out there and when the temperatures start to rise, it's easy for the focus in your home to become air conditioning, air conditioning, and more air conditioning.
While this isn't a bad place to set your sights, it's not the only place you should be focusing your attention for the next few months. We also suggest that you pay attention to your plumbing in Orlando, FL. We understand that plumbing is one of those things in the home that's easily overlooked because it's out of sight and out of mind. That's why we've created a checklist so that you can ensure your plumbing is pristine all year-round.
Call Us at (877) 959-3534 for Plumbing Service
Your Summer Plumbing Checklist
Make sure you check in with all the following parts of your plumbing system.
Gas Appliances
Summer is the perfect time of year to entertain. Warm weather has a way of making you want to get outdoors. There's no better way to spend the day than in the comfort of your backyard with friends and family. If you're really into entertaining, then it's likely you have gas appliances. If these are connected to a gas line in your home, then it's worth checking in with them before the start of the summer season. The last thing you want is any upsets in your outdoor kitchen.
Pool Heaters
While summer is a great time of year to take a dive into your pool, it's also important to consider those night swims. You want a properly heated pool and we have the systems and services to make this a reality. 
It doesn't matter if this is your first time investing in a pool heater or if you just need repair to get your system back up and running. Our professionals are around the make sure you're safe, sound, and warm.
Garbage Disposal
An uptick in entertaining probably means an uptick in cooking as well. Make sure your garbage disposal is ready for this. If you need maintenance or repair, our experts are here to perform it. 
Water Heaters
We know that winter is typically prime time for your water heater, but it's still important to make sure that your water heater is ready to work during this season too. Just because it's warm doesn't mean you're going to want to take a cold shower for the next three months. Not to mention washing your dishes or your clothes in warm water. We'll make sure that your water heater is properly maintained no matter if it's a tank or tankless. 
Sewer Line
What's worse than horsing around in the pool and being interrupted by the stench of a sewer line problem? Not only is the a killjoy, it's also a problem that can denote a health issue within your home. No matter what's going on, it's important to have a professional out to your home as soon as possible for a problem like this. We can check-in and make sure your backflow systems are in proper working order.
Call Us at (877) 959-3534 for Plumbing Service
This post first appeared on https://www.modernpi.com