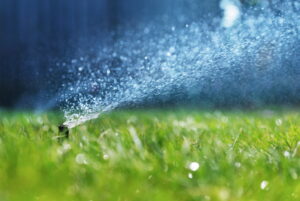 Your sewer line is one of those networks of plumbing that's complicated because it's difficult to both see and reach. This means that it's also hard to detect when something has gone wrong with your sewer line. In general, we know that your sewer line is something that is easily overlooked when you're thinking about your home as a whole. We want to do our best to change this because your sewer line is so important.
We know how easy it is for plumbing problems to creep up on you. It's why we're gathering some of the best sewer line tips below for you today. If you want a great plumber in Apopka, FL, then we have the person for you here on our team. You can get the services you need through our professionals. 
Sewer Line Issues You Should Notice
These are the sewer line issues that you should note and have one of our professionals address. Most plumbing work is an urgent need, but sewer line issues are really something that we suggest that you address as soon as possible. It can quickly become a hygienic issue. 
Damaged Pipes
Have you noticed that the pipes in your home are damaged? They might be damaged in a couple of different ways. We're here to point out the ways that yours might struggle. 
Corrosion
Corroded pipes are something that can negatively affect your plumbing system. We can help you pinpoint this issue with the help of our team members. 
Shifting
Have you had trouble with your home's foundation, sinkholes, or pooling rainwater? These are signs that your sewer line has shifted. 
Tree Line Infiltration
The enemy of a healthy sewer line is tree roots. If tree roots start to grow into your sewer line, then you're going to notice a problem with your home drainage. We want to help you solve this issue and we can do so through the appropriate plumbing care. 
Odor 
The easiest way to spot a sewer line issue is the stench. If you're smelling stinky sewage odors throughout your home or even in your backyard, then we suggest that you schedule an appointment with one of our plumbers. We can sniff out the source of your plumbing problem and help you get the right care for your needs.
Mold Issues
Mold isn't something that should occur in your home. If it does then it's more than likely that you're struggling with a significant issue. Most of the time, homeowners just go straight to blaming indoor air quality, but the problem that you're having might be more of a sewer line issue. A cracked sewer line behind one of your walls can cause avariety of issues. 
An Extra Green Lawn
Your lawn looks extra green and lush. You might notice this and think, "What's wrong with that?" The issue with your lawn being extra green is that it could be happening due to a sewage leak underneath your lawn. If you notice an improvement in your lawn's appearance although you haven't changed your gardening habits, then we'd suggest checking in with your sewer line to make sure that this perk isn't actually an accident. 
Contact Modern Plumbing Industries, Inc. today to schedule your care for your plumbing services. 
This post first appeared on https://www.modernpi.com