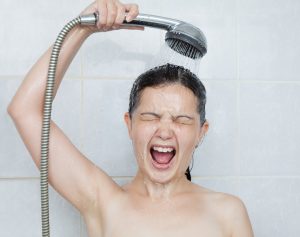 Today, we want to talk about why backflow prevention is so important. This is a highly vital service to have performed in your home because it's something that keeps your home safe and healthy. The water that's supplied to us in the Orlando area is great; the problem that occurs when it starts to flow backward. It can become a real danger to your health.
If you want to ensure that your plumbing in Orlando, FL, is in proper shape, then we suggest backflow testing and backflow prevention. Although many homeowners have heard of this, they might not know all the ins and outs of what either of these services entails. We're going to get into everything you should know about backflow prevention and backflow testing below. 
What's Backflow?
Backflow is a term that's used to describe when the water flowing into your home from your municipal system starts to flow backwards. The backflow of water into your home can be detrimental because this water can carry contaminants into the water supply system and make it unsafe to drink. Backflow is a major danger because it's unsanitary. If you consume this water or bathe in it, you're at risk of disease and infection.
How It Happens
Backflow happens when changes occur in your home's plumbing. These pressure changes are likely to happen when you have trouble with your water main. Water mains can break or go through trouble when they need to be repaired. When there's a break or disruption, water flows out of the other side of the broken section and a vacuum is created in the water supply system. This is where the backflow occurs. The vacuum created sucks contaminated water back into your water supply. 
Why You Need a Backflow Prevention Device
Now let's get into backflow prevention. Backflow prevention is what's going to stop potentially hazardous chemicals from making their way into your water supply. A backflow preventer is specifically designed to make sure that non-potable water remains out of your water. 
It works by creating an air gap. If the non-potable water does start to flow backward, then it won't actually be able to reach your home's water supply. 
A backflow prevention device is what's going to keep you safe. Contaminated drinking water can easily make you sick. You want to be protected from contaminants, pollutants, and parasites that can lurk in dirty water. If you're wondering how to go about finding yourself a backflow preventer or finding a plumbing professional that can install it properly, then you can come to our team. 
Make Sure You Choose a Professional
Our professionals make sure that we understand absolutely everything that goes into installing a perfect backflow preventer. We also make sure that each one of our technicians is prepared and qualified to perform the work you need. Professional work requires expertise. We make sure our team members go through the right training to better serve you. If you're interested in getting the ball rolling on backflow preventer work, then it's time to contact one of our professionals. 
Contact Modern Plumbing Industries, Inc. to schedule an appointment with our professionals. 
This post first appeared on https://www.modernpi.com