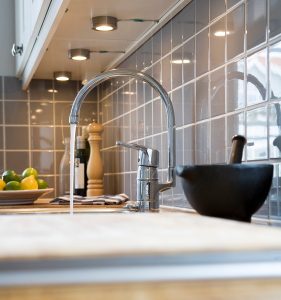 You know what's really cool? The fact that you can turn on one of your taps and BAM you've got fresh water! It's basically magic! (Okay, it's really not magic, and, in fact, taps were first introduced in the early-mid 1800s!)
See, you depend on your taps to keep your home healthy, hydrated, and clean, so when there's suddenly no water, it can definitely be a cause for concern! If you've found yourself in this situation, here's what we want you to do: call your local plumber and keep reading this blog!
Here's What You Can Do
If your taps suddenly stop working, there are few steps you can take:
1. Check the other taps in your house
A single tap failing to work may be scary, but it doesn't mean the water has shut down throughout the house. Before doing anything else, go to other taps and turn them on to see if they're working. If only one tap is dry in the house, you may have a problem, like silt in the aerator. Check the stopcock for the individual faucet and make sure it isn't closed.
2. Ask your neighbors if they're having problems
If you haven't visited your next-door neighbors recently, now is a great time to make new friends! Find out if they're experiencing the same problem —  if they are, then you're almost certainly dealing with a municipal water supply trouble. Call the water department to see what's wrong and how long they expect the water stoppage to continue.
3. See if the water main is open
We recommend all homeowners know the location of the water main shut-off valve in case of flooding in the house. Usually, it's located next to the water meter. If you don't have any water in your home, see if the main is open or if it's become stuck. The main may have shut if you have an emergency shut-off valve, which can trigger accidentally. Look at the control panel for the shutoff valve and find out if it's activated. Make certain you don't have a leak somewhere in the house before opening the valve again.
4. Call for professional plumbers
Of course, the best thing you can do when you notice your taps aren't working properly is call a professional Apopka, FL plumber for help! Trust us, only a professional has the tools, training, and expertise to safely and correctly handle the complex needs of your system, the first time around. Your plumber will be able to locate the precise cause of the problem and fix it accordingly (and in as little time as possible!)
And yes, there may be plenty of amateurs willing to provide the "same" services for a fairly cheap price, but remember, sometimes an attempt to save money could end up costing you much more in the long run! See, when it comes to your plumbing system, you certainly do not want to take any risks!
Schedule your plumbing repairs with the team at Modern Plumbing Industries, Inc. today! 
This post first appeared on https://www.modernpi.com