Whether you've just purchased your first home, are renting a property, or have been a homeowner for decades, it's never a bad idea to brush up on your home improvement skills. Having some DIY knowledge for common plumbing issues can save you a lot of time and money in the long run.
Luckily, there are tons of podcasts and YouTubers sharing their knowledge for free. These experts offer plenty of information on these DIY podcasts for home repair, plumbing, and other home improvement projects.
Best Free Plumbing Podcasts
These are some of the most popular DIY podcasts and for good reason. These podcast hosts all have plenty of experience in the home improvement industry and share tips, tricks, and product reviews.
Home Repair Tutor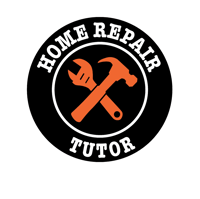 Home Repair Tutor has one goal: to make home repair easier for busy families. Host Jeff Patterson is a general contractor with over 17 years of experience. Patterson started and then launched the Home Repair Tutor podcast.
Home Repair Tutor offers daily episodes at 7:00 a.m. eastern time. Topics include new tools, skills, and materials, as well as ways to simplify DIY projects and avoid common mistakes. Home Repair Tutor is on Apple Podcasts and Stitcher, and also offers video tutorials on YouTube.
Fix It Home Improvement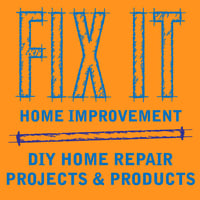 The Fix it Home Improvement podcast covers a variety of topics, including plumbing, painting, and general home and garden tips and tricks. They also cover home and garden product reviews.
Fix It Home Improvement's instructional podcasts are available on Apple Podcasts, CastBox, the Pandora mobile app, Stitcher, the Spotify mobile app, Google Podcasts, and iHeart Radio. They also upload episodes to their YouTube channel. Episodes are uploaded about every week.
Ask The Builder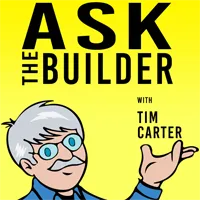 Ask The Builder is hosted by Tim Carter, a syndicated columnist and national award-winning builder and remodeler. Carter hosts Ask The Builder on his website, where he calls homeowners to help them solve problems they're actively facing.
After they reach a solution, Tim shares stories from his experience as a builder and remodeler. These stories often share mistakes he made so that way, homeowners can learn from them.
The Money Pit Minute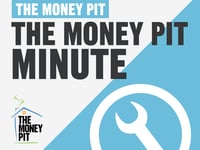 The Money Pit Minute is hosted by Tom Kraeutler and Leslie Segrete. They have four podcast series:
The Money Pit Minute
The Money Pit Top Products
The Money Pit Home Improvement
Your Calls, Our Answers
In their series of podcasts, Kraeutler and Segrete offer actionable steps for homeowners to take when working on home improvement projects. Episodes are uploaded every Monday through Thursday on Apple Podcasts, Spotify, and Google Podcasts.
Around The House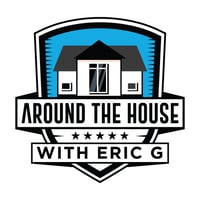 Around The House is hosted by Eric Goranson, CKD. Known as Eric G®, he's a Certified Kitchen Designer with the National Kitchen and Bath Association. Eric G takes a deeper dive into home improvement projects so homeowners can feel well-equipped to finish them. However, Eric also focuses on building a healthy home and maintaining wellness during DIY projects.
Eric G talks to homeowners every week. Around The House is available on most podcast platforms.
RepcoLite Home Improvement Show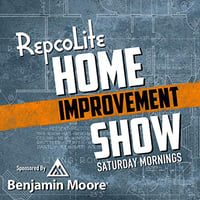 The RepcoLite Home Improvement Show is hosted by Dan Hansen and Hailey Johnson of RepcoLite, a paint company. This DIY home improvement podcast focuses more on just paint jobs, though. They also cover tips for gardening, plumbing, roofing, flooring, and more. Episodes are uploaded weekly on Saturday mornings to Apple Podcasts, iHeartRadio, and Audible.
Mighty House Home Improvement Show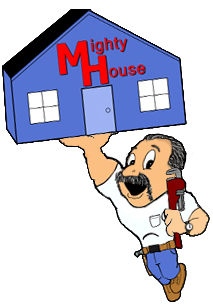 On the Mighty House Home Improvement Show, host Ron Cowgill, along with Rich Cowgill, Robbie Erhardt, and the Mighty House team take a more lighthearted approach to home improvement. The Mighty House team adds the element of fun when answering serious questions to help homeowners feel more at ease as they tackle DIY projects. Episodes are available for listening to on Apple Podcasts and for viewing on YouTube.
When to Call a Plumber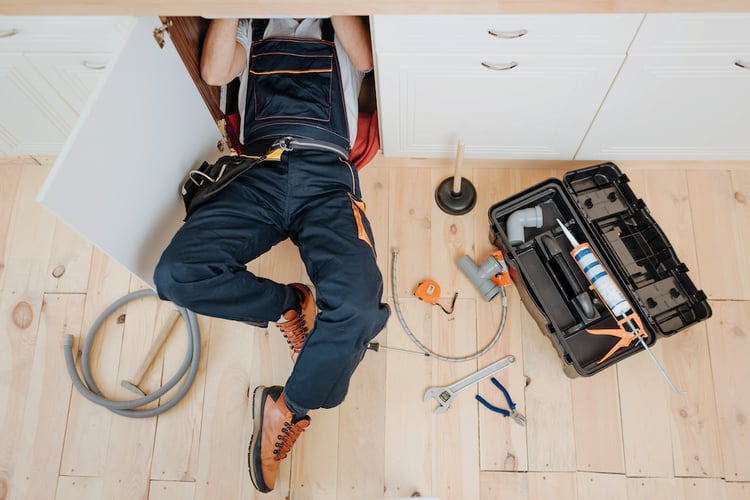 While there are plenty of plumbing projects that you can DIY, sometimes, you just need to leave it to the professionals. At Express Sewer, we offer plumbing services and trenchless solutions for residential, commercial, and municipal clients in the Sacramento area.
This post first appeared on https://www.expresssewer.com